HOBART, Tasmania (LifeSiteNews) – A Catholic archbishop in Tasmania has strongly condemned the working document for Australia's "Plenary Council," a meeting of the entire Church in Australia, as representing a Church "that has lost confidence in its identity and mission."
Archbishop Julian Porteous, Archbishop of Hobart since 2013, issued his statement in an April 11 blogpost published on the archdiocesan website. "On reading the working document for the Plenary Council, 'Towards the Second Assembly', I sense a church that has lost confidence in itself; a church that has lost confidence in its identity and mission."
Referencing a "critical moment as we witness the radical decline in faith and morals occurring in our nation," Porteous noted that the document "does not reflect" a desire to evangelize with renewed vigor.
Australia is currently in the midst of a "four-year journey of discernment" as part of the build-up to the country's Fifth Plenary Council, which has 280 members. A plenary council is the highest formal gathering of the Catholic Church in a particular country. The last one held in Australia was in 1937. Decisions made by the Plenary Council must be approved by Rome, but if approved, they will be binding on the Church in Australia.
The working document Archbishop Porteous condemns, called "Towards the Second Assembly: A Working Document for Members," is based on proposals made by Council members during an October 2021 meeting. The document, which has not been released to the public, is intended to be the guide for the Second General Assembly of the Plenary Council in Sydney, in July 2022.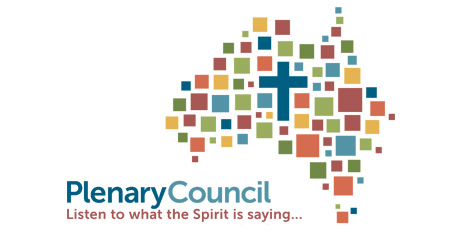 Document reads like a 'secular report'
The archbishop condemned the document's language for being "more akin to that of a secular report than of an ecclesial document," highlighting instances of the Church being described in the manner of a "friendly community" only, instead of the "Mystical Body of Christ." 
Porteous, who served as Auxiliary Bishop of Sydney for 10 years under Cardinal George Pell, likened the Plenary Council's working document to "a modern office block in comparison to a cathedral: functional but lacking that which elevates the mind and heart and witnesses to the transcendent."
The archbishop noted several passages which indicated the document is promoting a view of a Church which "has surrendered to the surrounding cultural ethos," rather than one which converts the world. 
He warned how the document pushed for a church which is consumed with the concept of being fashionable, having "embraced the option of wanting to be accepted and approved by the world; a church that wants to seem relevant within a secular society."
The 'Church has chosen to allow the prevailing culture to evangelize it'
"Have we become afraid to speak out what we believe?" he asked. "Rather than evangelizing the culture, the document indicates that the Church has chosen to allow the prevailing culture to evangelize it."
Referencing St. Paul's instruction to the Romans not to adhere to the "pattern of this world," Porteous suggested the working document had forgotten this warning: "the document lacks an authentically Catholic vision of human life inspired by Christ's teaching and the zeal to proclaim what it knows to be true and right."
— Article continues below Petition —
PETITION to Pope Francis: Reinstate Puerto Rico Bishop, Daniel Fernández Torres
Show Petition Text
14709
have signed the petition.
Thank you for signing this petition!
Add your signature:
Show Petition Text
By all accounts, Bishop Daniel Fernández Torres' diocese of Arecibo in Puerto Rico is flourishing because of his adherence to the perennial teachings of the Church.
But, without any formal proceedings, Bishop Fernández Torres has been summarily 'relieved' of his episcopal duties allegedly because he championed conscience rights in the face of a Church vaccine mandate in Puerto Rico.
Please SIGN this urgent petition to Pope Francis urging him to reinstate Bishop Fernández Torres now.
To be clear, COVID-19 is a serious disease, oftentimes with debilitating consequences, or worse, for those who contract it.
However, all coronavirus vaccines currently authorized for use in the U.S. and Puerto Rico have been tested on or produced with cell lines of aborted babies. And, the vaccines have been linked to serious side effects, while none has yet completed long-term testing.
Given the complexity of this issue, the Church has determined that getting vaccinated is a matter of personal discernment which each individual must make after informing his or her conscience.
As such, the Church teaches that there is no moral obligation to be vaccinated. Indeed, the Congregation for the Doctrine of the Faith (CDF), the Church's teaching authority where faith and moral are concerned, issued a statement to that effect in December, 2020.
Specifically, the CDF's, "Note on the Morality of Using Some Anti-COVID-19 Vaccines," of December 17, 2020, n. 5 states: "At the same time, practical reason makes evident that vaccination is not, as a rule, a moral obligation and that, therefore, it must be voluntary."
Therefore, it would appear that for simply restating the current teaching of the CDF and for opposing his brother bishops in Puerto Rico on this seminal matter of conscientious objection, Rome is now attempting to "cancel" Bishop Fernández Torres.
This is wrong, unfair and discriminatory!
And, Bishop Fernández Torres is hardly the first bishop to defend Church teaching on conscientious objection on the issue of mandatory vaccination. Both the Colorado and South Dakota bishops' conferences released similar statements, and like Bishop Fernández Torres, they also offered to validate religious exemptions for member of their flock who asked to be exempted from vaccination.
Please SIGN and SHARE this urgent petition to Pope Francis urging him to reinstate Bishop Fernández Torres.
For his part, Bishop Fernández Torres, 57, a staunch defender of life and family, protested his removal as "totally unjust" in a statement released Wednesday (3/9/2022).
The bishop, who led his diocese for nearly 12 years, noted that Pope Francis' apostolic delegate to Puerto Rico verbally requested that he resign, but said that he refused to do so, as he "did not want to become an accomplice of a totally unjust action."
"No process has been made against me," Bishop Fernández Torres wrote, "nor have I been formally accused of anything, and simply one day the apostolic delegate verbally communicated to me that Rome was asking me to resign."
"A successor of the apostles is now being replaced without even undertaking what would be a due canonical process to remove a parish priest," the bishop added.
"I was informed that I had committed no crime but that I supposedly 'had not been obedient to the pope nor had I been in sufficient communion with my brother bishops of Puerto Rico,'" he said. "It was suggested to me that if I resigned from the diocese I would remain at the service of the Church in case at some time I was needed in some other position; an offer that in fact proves my innocence."
Please SIGN and SHARE this urgent petition to Pope Francis urging him to reinstate Bishop Fernández Torres. Thank you!
FOR MORE INFORMATION:
'Pope Francis abruptly removes faithful bishop who opposed COVID vaccine mandates' - https://www.lifesitenews.com/news/pope-francis-abruptly-removes-faithful-bishop-who-opposed-covid-vaccine-mandates/
'Puerto Rico bishop supports conscience objections to COVID vaccines, allows priests to sign exemptions' - https://www.lifesitenews.com/news/puerto-rico-bishop-supports-conscience-objections-to-covid-vaccines-allows-priests-to-sign-exemptions/
**Photo Credit: Diocese of Arecibo
The text presented an image of a Church which is in the midst of an identity crisis, added Porteous, not believing that "it alone can offer the transcendent truth and the way to salvation."
Indeed, so absent is the spirit of "conversion" and the Church's Tradition in the document that Porteous suggested it is "inviting members of the Plenary Council to embrace a number of proposals that are inconsistent with authentic Catholic faith and would simply hasten the demise of the faith in Australia."
Imbibed with the "spirit of the age," the working document "fails seriously when it abandons fidelity to the Catholic Tradition expressed in the Scriptures and the Magisterium," he added. 
Such departures from Tradition were found in pushing for a "Third Rite of Reconciliation," despite this being "a settled question"; attempts to "radically change the nature of the Church as founded by Christ," by increasing the role of the laity; absence of an "affirmation of the role of priests," in favor of pushing for "women's involvement in leadership within the Church" and calls for the female diaconate.
"It actually asks bishops to 'continue to review the universal teaching of the Church which precludes women from the papacy, the episcopacy and priesthood'," the archbishop wrote. "This is directly against Catholic teaching."
These attempts to "change the traditional teaching and practice of the Church, in some instances wanting Canon Law to be changed," come as the Catholic Church in Australia is "in the midst of an existential crisis" with "thousands" leaving active participation in the Church's life each year. "Yet no real recognition of this reality is given in the document," Archbishop Porteous noted.
As a final warning both to his fellow bishops and the Catholic laity in Australia, Archbishop Porteous predicted that "if this working document is largely accepted as the basis for the Second Assembly it will not facilitate the spiritual and pastoral renewal so needed at this time, but rather it will allow the process of further decline to occur, if not accelerate it."
The preparatory stages of the Plenary Council were already marked by troubling statements from a number of Australian clergy, including Archbishop Mark Coleridge of Brisbane.