(Reclaim The Net) — Journalist Matt Taibbi has corroborated claims made by Rebel News that the Canadian Broadcasting Corporation (CBC) coerced Twitter to suppress voices and organizations it found disagreeable, even going as far as threatening litigation if the social media platform failed to oblige.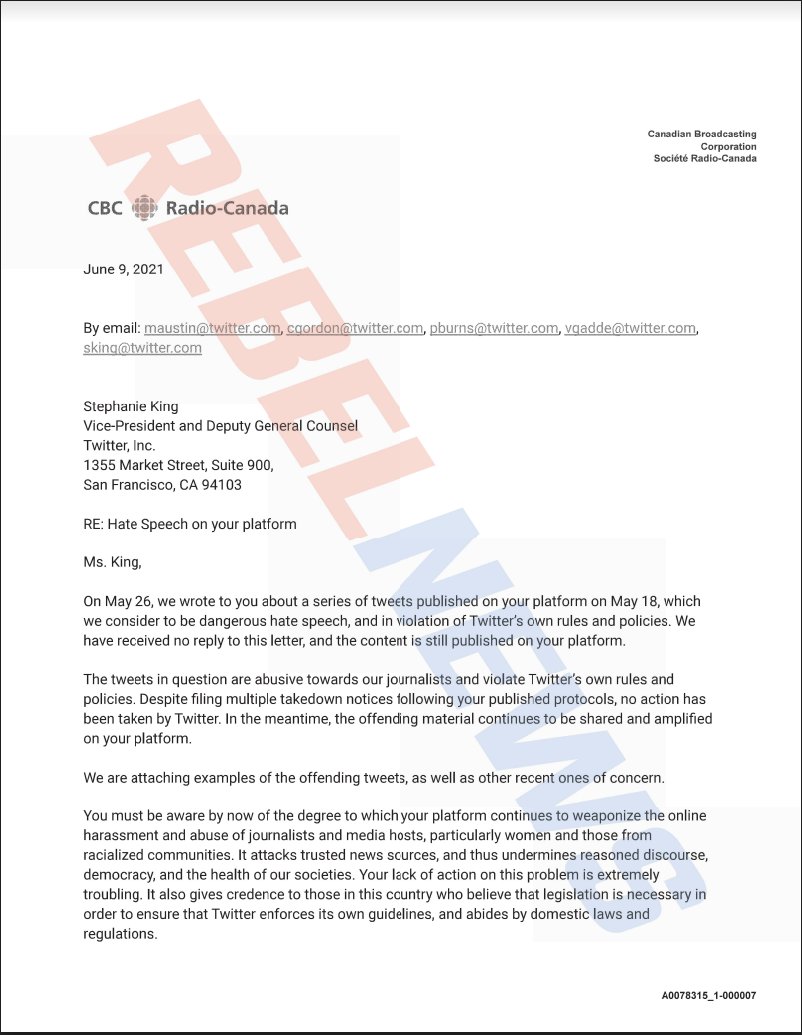 Earlier this week, Rebel News released documents indicating that the CBC exerted pressure on Twitter to silence specific individuals and groups, many of whom have been criticized by Prime Minister Justin Trudeau.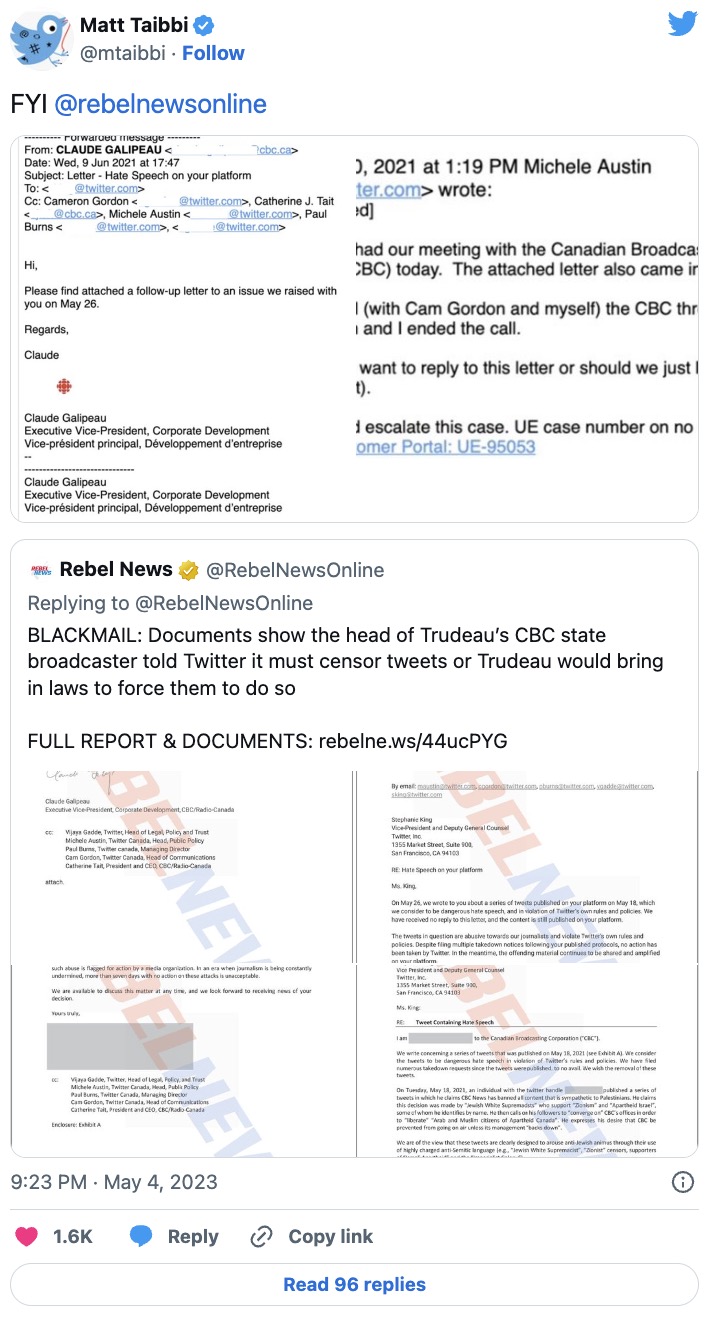 These documents contained correspondence between Michele Austin, former Director of Public Policy for Twitter in the US and Canada, and key figures within the CBC, including President Catherine Tait and Cam Gordon, who at the time headed communications for Twitter in Canada. Austin's communication with Gordon revealed that the CBC had explicitly threatened legal action during a call with the pair, prompting them to terminate the conversation.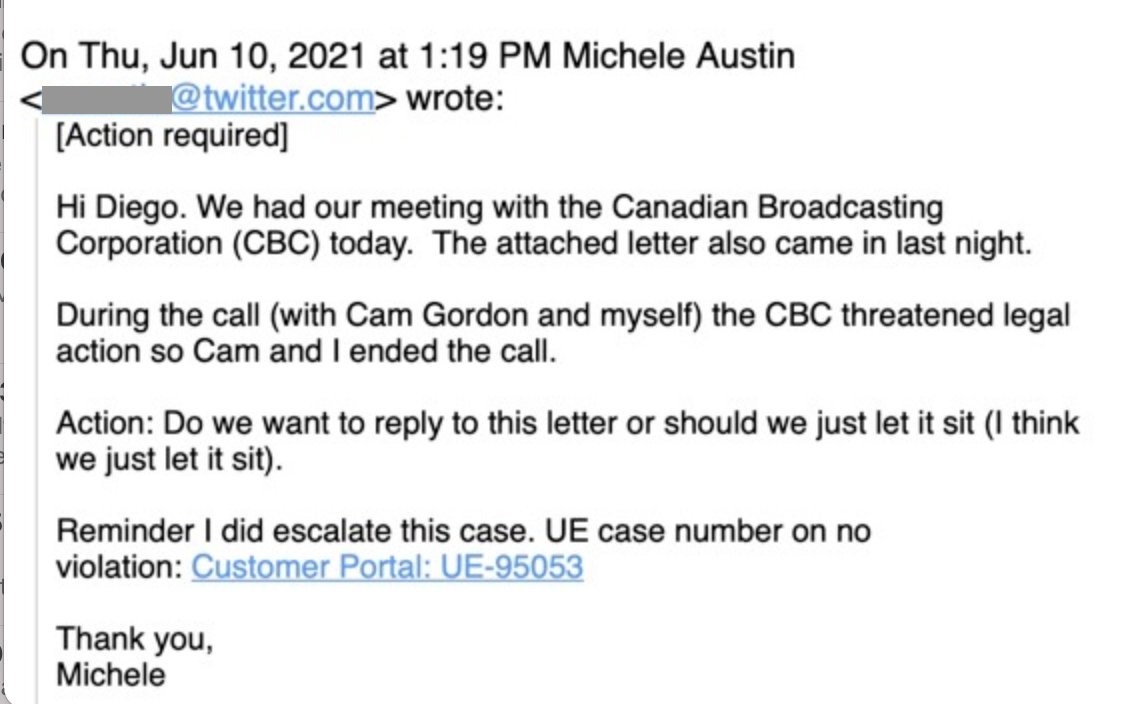 Austin further deliberated on whether they should respond to a letter sent by the CBC or simply ignore it, while also mentioning that she had already escalated the case.
Another email highlighted by Taibbi was sent by Claude Galipeau, a CBC executive, addressed to several Twitter executives and Tait. The email contained a follow-up letter regarding the issue they had previously discussed on May 26, 2021.
Additional documents obtained by Rebel News showed that Tait warned Twitter that the CBC would cease advertising on the platform if it failed to suppress the voices that the publicly-funded media organization wanted censored.
Reprinted with permission from Reclaim The Net.