LifeSiteNews has produced an extensive COVID-19 vaccines resources page. View it here.  
(Robert Malone) – As the sitting POTUS and his entourage are about to head over to the UN and the World Health Organization for a little quality time and a vote on circumventing the constitution, this seems a good time to briefly review the current state of affairs.
Ask yourself, have these people earned our trust? Do they have any right to set and police global health policies? Apparently Joe Biden (or whoever is his current puppet master) and Tony Fauci think so.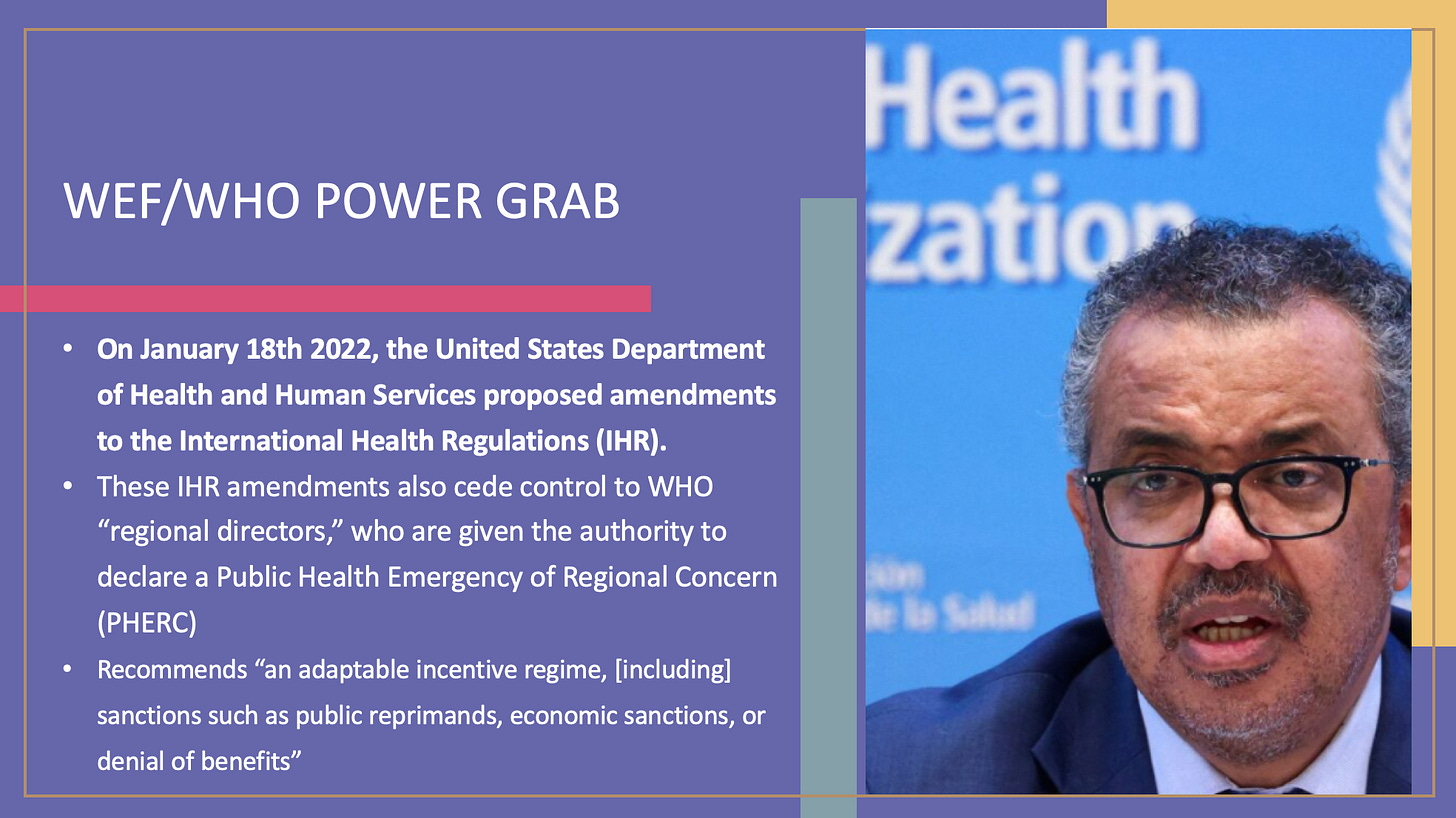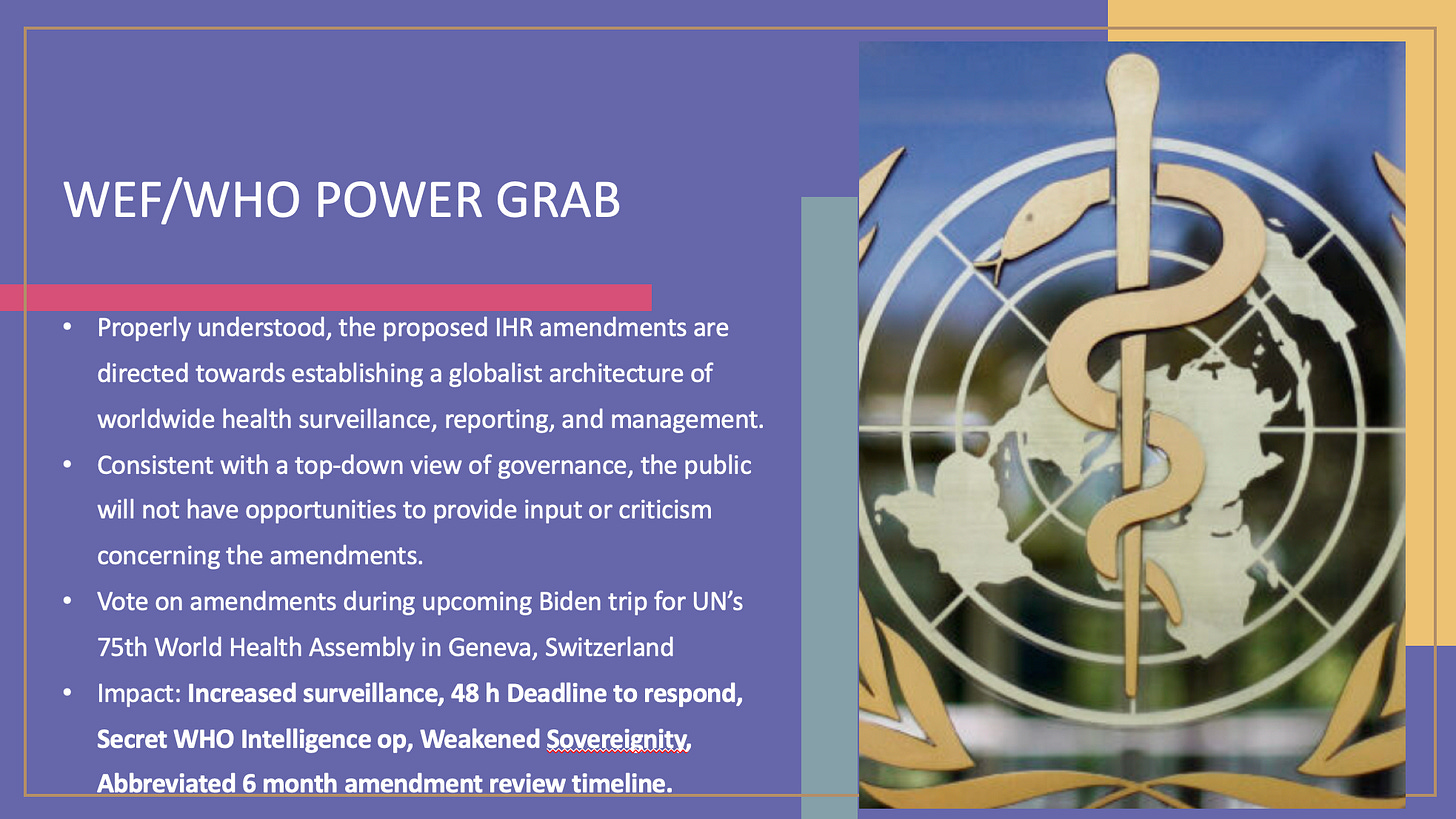 Here is a brief list of some of the COVID lies we have heard over the last couple of years (with thanks and acknowledgment to Dr. Scott Atlas):
SARS-CoV-2 coronavirus has a far higher fatality rate than influenza virus by several orders of magnitude
Everyone has a significant risk of death from COVID-19.
No one has immunity, because this virus is new ("novel") and so expedited vaccine development and deployment is essential.
Everyone is dangerous and spreads the infection
Asymptomatic people are major drivers of the spread of disease.
Locking down- closing schools and businesses, confining people to their homes, stopping non-COVID medical care, and eliminating travel will stop/eliminate the virus.
Masks will protect everyone and stop the spread.
Immune protection can only be obtained with a vaccine.
Natural immunity conferred by infection and recovery is short lived and inferior to vaccine-induced immunity.
Who was responsible for these lies?
Deborah Birx (who was trained by Anthony Fauci). She wrote virtually all official White House guidance to state Governors. This usurped constitutional authority of states to set public health policies.
Anthony Fauci
Francis Collins
What were their policy decisions?
"Flatten the Curve"… Then "Stop all cases"
No masks. All masked.
Lockdowns: School closures, business shutdowns, limits on medical care, a host of restrictions, mandates and quarantines.
Perverse financial incentives for hospitals to over diagnose COVID-19, over use Remdesivir and ventilation, and cause a massive wave of iatrogenic (drug/doctor caused) excess death.
Stop early treatment and block repurposed drug use.
"come back to the hospital when your lips are blue."
What was the effect of their policy decisions?
Virus? >1,000,000 American deaths attributed to the virus. One of this highest mortality rates per capita in the world.
Lockdowns? Caused massive deaths and severely harmed millions of families and children, especially working class and poor.
The better alternative was known by March, 2020, known as "targeted protection." Below is a selection of articles and headlines outlining the danger of COVID policies, as early as March 2020:
Atlas, Washington Times, March 26, 2020
Kulldorf, CNN em Espanol 20 Aug 2020 (he could not get it published in English..)
— Article continues below Petition —
PETITION: Stop Tedros' WHO Pandemic Treaty
Show Petition Text
97243
have signed the petition.
Thank you for signing this petition!
Add your signature:
Show Petition Text
The WHO Pandemic Treaty looks set to be one of the biggest power-grabs in living memory, with unelected globalists seeking the power to declare pandemics, and then control your country's response.
But it's not too late to do something about it.
SIGN and SHARE this special petition telling Director General Tedros Adhanom Ghebreyesus that the WHO will never usurp your nation's sovereignty.
The past two years have been rife with infringements on personal liberties and civil rights by national governments, but now the World Health Organization is seeking to appropriate those same abusive powers to itself at a global level.
194 member states representing 99% of the world's population are expected to sign pandemic treaties with the WHO that would allow Tedros, or any future Director General, to dictate exactly how your nation would respond to a new disease outbreak which they consider a pandemic.
This attack on national sovereignty will come as no surprise to those who for years have listened to elites like Klaus Schwab and Bill Gates discussing their vision for the centralization of power into globalist organizations like the World Economic Forum (WEF), the WHO and the rest of the United Nations.
SIGN this petition against the WHO's Pandemic Treaty, before it's too late.
Ludicrously, 20 world leaders calling for the treaty, including Tedros, Boris Johnson and Emmanuel Macron, compared the post-Covid world to the post-WWII period, saying similar co-operation is now needed to "dispel the temptations of isolationism and nationalism, and to address the challenges that could only be achieved together in the spirit of solidarity and co-operation - namely peace, prosperity, health and security."
Australian PM Scott Morrison is the latest leader to express support for a "pandemic treaty".
The stated intention of the WHO is to "kickstart a global process to draft and negotiate a convention, agreement or other international instrument under the Constitution of the World Health Organization to strengthen pandemic prevention, preparedness and response."
The wheels are already in motion, with the Biden administration officially proposing the initial steps towards handing global pandemic control to the WHO.
Biden's representatives have submitted amendments to the WHO's International Health Regulations (IHR), which would give the Director General the right to declare health emergencies in any nation, even when disputed by the country in question.
These amendments, which would be legally binding under international law, will be voted on by the World Health Assembly (the governing body of the WHO) at a special convention running from May 22-28 and set the stage for a fully-fledged pandemic treaty to be passed.
SIGN and SHARE the petition telling the WHO that you won't accept any pandemic treaty
The ball has been rolling since the last World Health Assembly meeting in December, where the United States launched negotiations "on a new international health instrument on pandemic prevention, preparedness, and response," a U.S. statement read.
"This momentous step represents our collective responsibility to work together to advance health security and to make the global health system stronger and more responsive.
"We look forward to broad and deep negotiations using a whole-of-society and whole-of-government approach that will strengthen the international legal framework for public health/pandemic prevention, preparedness, and response and enable us to address issues of equity, accountability, and multisectoral collaboration evident in the COVID-19 pandemic.
"We know it will take all of us working together across governments, private sector, philanthropy, academia, and civil society to make rapid progress towards a long-term solution for these complex problems," the U.S. statement added.
SIGN the petition today to show the WHO that you won't accept this attack on national sovereignty.
These are precarious times in which freedom and self-determination must be defended from those who would ride rough-shod over your civil rights.
We do not want to go back to global lockdowns, vaccine mandates and propoganda.
Sign the petition - speak up now!
For More Information:
Biden hands over American sovereignty with proposed WHO treaty - LifeSiteNews
Pandemic Treaty is a backdoor to global governance - LifeSiteNews
Dr. Robert Malone on the WHO's power-grab - LifeSiteNews
**Photo: YouTube Screenshot**
What were the alternative policies proposed?
Increase the protection of the high-risk groups with an unprecedented focus
Reopen society, including medical care, schools, businesses and hospitals
Carefully monitor hospital capacity and supplement when needed
This set of policy recommendations was codified on October 04, 2020 as the Great Barrington Declaration.
According to Wikipedia's faulty entry:
"The Great Barrington Declaration was an open letter published in October 2020 in response to the COVID-19 pandemic and lockdowns.[1][2] It claimed harmful COVID-19 lockdowns could be avoided via the fringe notion of "focused protection", by which those most at risk could purportedly be kept safe while society otherwise continued functioning normally.[3] The envisaged result was herd immunity in three months as SARS-CoV-2 swept through.[1][2][3] Authored by Sunetra Gupta of the University of Oxford, Jay Bhattacharya of Stanford University, and Martin Kulldorff of Harvard University, it was drafted at the American Institute for Economic Research in Great Barrington, Massachusetts, signed there on 4 October 2020, and published on 5 October.[2][4] The document presumes without evidence that the disease burden of mass infection can be tolerated, that any infection confers long term sterilizing immunity, and makes no mention of physical distancing, masks, contact tracing,[5] or long COVID, which has left patients suffering from debilitating symptoms months after the initial infection."
Why did the public believe the Lockdowners?
Culture of trust (of the credentialed class)
Fear (actively weaponized against the public by the government, WHO, and legacy media)
Demonization of opposing views (globally coordinated propaganda and censorship campaign)
Legacy media, social media, and political campaigns
Some of the key messaging used to support the lies included:
If you are against lockdowns, you are selfish and choosing the economy over lives
If you are against lockdowns, you are for allowing the infection to spread without mitigation and therefore in favor of unnecessary and preventable deaths
There has been an active destruction and denial of fundamental public health ethics on a widescale basis. Take the CDC statement of October 13, 2020:
"If a school is implementing a testing strategy, testing should be offered on a voluntary basis. It is unethical and illegal to test someone who does not want to be tested, including students whose parents or guardians do not want them to be tested"
Take also the prior denial of mandating vaccines for children:
"But we're never going to learn about how safe this vaccine is unless we start giving it. That's just the way it goes," said Eric Rubin, MD, the Editor in Chief of the New England Journal of Medicine during an October 26, 2021, FDA advisory meeting on vaccine approval in children.
How to restore trust in Science?
Admit errors in public forums
Change Leadership
Strengthen conflict of interest rules and add term limits on government agency leadership positions
Clarify definition of "public health emergency" with strict time limits, adding legislative action requirement to extend
Restore appropriate roles of health agencies to advise, rather than set rules
Fact check the media
Decentralize research funding
Introduce new transparency and accountability, by:

De anonymize reviews of papers and grants
Increase independent oversight to government agencies and committees
Evaluate universities regarding ethics, free debate
New training programs, including logic and ethics for journalists, doctors, and scientists
Reprinted with permission from Robert Malone