Protect the mentally-ill from Medical Assisted Suicide in Canada! Contact your Canadian MP & Senators NOW.
(Euthanasia Prevention Coalition) – Dr. Mark D'Souza, a Toronto physician who specializes in pain and symptom management, was recently published by the Toronto Sun on July 18 in his article: The ever-expanding goalposts of euthanasia in Canada.
D'Souza examines the concern of people who cannot gain effective treatment for their condition, but they can gain euthanasia. D'Souza writes:
But if you can only access health-care waitlists, as opposed to actual health care, and you cannot get financial or housing supports, is ending your life truly an independent and autonomous decision?

Fewer than 30% of Canadians have access to palliative care, a field I left in 2017 when Canadian governments refused to protect physician conscience rights when their patients seek to end their own lives.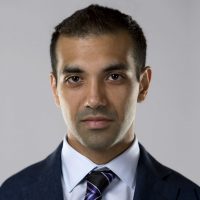 D'Souza further asks how many of our poor and downtrodden will we harm?
He continues by explaining the government incentive of healthcare savings associated with euthanasia in Canada and then he states:
Is this our unspoken solution to the problem of an aging population promised "free" and unlimited health care?

There was an episode of Star Trek: The Next Generation about a planet where committing ritual suicide was mandated at age 65.

Perhaps this is not our ultimate societal destination, but when euthanasia became legal in Canada in 2016 with Bill C-14, we were sold a false bill of goods.
D'Souza writes that in the Carter decision, Canada's Supreme Court found "no compelling evidence" this could result in a slippery slope, and yet parliament passed Bill C-7 in March 2021 which expanded the law to include euthanasia for mental illness alone that will come into force in March 2023. He wrote:
Years ago, when I cared for suicidal patients in the emergency room, I wondered if the time would come when I would be obliged to, in some way, assist in completion of the act.

The lack of access to prompt mental health care is particularly deplorable in Ontario. The waiting lists are long. Treatment is expensive and takes time. But since we live in an "on-demand" era, those who are struggling with mental health will now have legal access to a quicker solution.
— Article continues below Petition —
DEFEND Mothers and Babies Against Powerful CEOs Paying Female Employees to Abort!
Show Petition Text
5519
have signed the petition.
Thank you for signing this petition!
Add your signature:
Show Petition Text
30+ powerful big-box, Big Tech, and mainstream media companies are targeting their young female employees by offering abortion travel "benefits" to new mothers — to kill their children for the sake of corporate profit and productivity!
THIS PRO-DEATH CORPORATE CULTURE WILL DESTROY LIVES AND VILLIFY BIG FAMILIES AND PRO-LIFE VALUES IF WE DON'T ACT NOW!
***WE CANNOT LOSE THE PRO-LIFE VICTORY AFTER ROE V. WADE TO ANTI-FAMILY COMPANIES! SEND A MESSAGE TO POWERFUL CEOs TODAY THAT YOU SUPPORT OUR CHILDREN'S RIGHTS OF LIFE, LIBERTY, AND THE PURSUIT OF HAPPINESS!***
SIGN THE PETITION NOW TO WIN THE CORPORATE PRO-LIFE BATTLE!
Starbucks said it would reimburse travel expenses for employees who need abortions and cannot get them within 100 miles of their homes. In a memo on Monday, the company said it wanted to ensure that its employees had "access to quality health care." https://t.co/PI1Yg2xKTx

— The New York Times (@nytimes) May 16, 2022
Amazon says it will pay up to $4,000 in travel expenses annually for non-life threatening medical treatments including abortions, according to a message seen by Reuters. https://t.co/9M4Dtdzb4X

— NBC News (@NBCNews) May 3, 2022
The pro-life movement has a once-in-a-lifetime opportunity to send a pro-family message to millions of citizens for generations to come — but we cannot LOSE OUT on this moment by caving to corporations and their cheap and disgusting "abortion" benefits!
CONSUMERS MUST SEND A RESOUNDING MESSAGE TO ALL CORPORATE LEADERS THAT WE WILL NOT TOLERATE EMPLOYEE ABORTION PRESSURE!
SIGN TODAY and demand the following company CEOs SUPPORT WOMEN AND CHILDREN NOW!
***WE ARE DELIVERING THIS LETTER TO EACH AND EVERY ONE OF THEM!***
Jeff Bezos – Amazon
Brian Moynihan – Bank of America
Whitney Wolfe Herd – Bumble
BuzzFeed – Jonah Peretti
Cigna Health Insurance – David Cordani
Citigroup – Jane Fraser
CNN – Chris Licht
Comcast – Brian Roberts
Condé Nast – Roger Lynch
CVS Health – Karen Lynch
Dick's Sporting Goods – Lauren Hobart
Goldman Sachs – David Solomon
Hewlett-Packard – Enrique Lores
JPMorgan Chase – Jamie Dimon
Kroger – Rodney McMullen
New York Times – Meredith Kopit Levien
Lyft – Logan Green
MasterCard – Michael Miebach
Meta/Facebook - Mark Zuckerberg
Microsoft – Satya Nadella
Paramount – Brian Robbins
Patagonia – Jenna Johnson
PayPal – Dan Schulman
Procter & Gamble – Jon Moeller
Salesforce – Marc Benioff
Starbucks – Kevin Johnson
Target – Brian Cornell
Tesla, Inc. – Elon Musk
Uber – Dara Khosrowshahi
Vox Media – Jim Bankoff
Disney – Bob Chapek
Yelp – Jeremy Stoppelman
Zillow – Rich Barton
*** SIGN NOW AND MAKE YOUR PRO-LIFE AND PRO-FAMILY VOICE HEARD AT THE WORLD'S LARGEST CORPORATIONS! TELL THESE CEOs TO STOP SUPPORTING ABORTION TODAY! ***
_____
Image Logos: Wikipedia
D'Souza continues by writing about the pressure on physicians to participate in euthanasia. He writes:
Euthanasia activists and the media have been incredibly successful in glorifying euthanasia. Something that was until recently criminal has suddenly become accepted as a default moral position.

One advocate says, "If you can't practise medicine because you can't do an effective (euthanasia) referral, then you shouldn't be in medicine." Another believes it's a doctor's duty to do whatever is legal and that the practitioner's independent thoughts about what is best for the patient have no place in health care.

Can you think of any societies in our recent history where this sort of thinking went awry?
D'Souza completes the article by writing about the need for an open conversation on the issue, rather than the use of pressure by the euthanasia activists. He notes:
My preference would be to put the genie back into the bottle. But practically speaking, we need to have an adult conversation of the pros and cons of euthanasia and where to draw the line.

There needs to be more debate and less shaming and censorship of those who disagree with the current orthodoxy on euthanasia. Otherwise, in our utilitarian and utopian zeal, the right to die today may become the duty to die tomorrow. And everyone will echo Willy Loman's misguided belief that some people are "worth more dead than alive."
More information on these topics can be found here:
MAiD for mental illness and poverty (Link).
MAiD for disability and poverty (Link).
Canada's Medical Assistance in Dying law is the most permissive in the world (Link).
Reprinted with permission from Euthanasia Prevention Coalition